Home Technology vs. Home Automation
What comes to mind when you hear the word "technology"? Probably a collage of electronics you see and use everyday. How about "home technology"? Smart televisions, Amazon Echo, gaming consoles, and perhaps refrigerators with tablet-sized displays come to mind. Consider now, that every electronic device in your home can be grouped into home technology.
So what about "home automation"? Automation refers to a small, though important, part of a complete home technology solution. It encompases the control system that ties your home technology together. Everything communicates with one computer, often called a hub, host, or processor. This computer gathers information from each system component and distributes commands to each device. Pressing a button in the automation system's app, moving to another room, and pressing wall buttons are examples of how you communicate with the control system. Add pre-programmed events based on time of day, day of the week, or a number of other parameters, and the word "automation" seems fitting.
Note: Home automation may be referred to as "automation system" or "control system".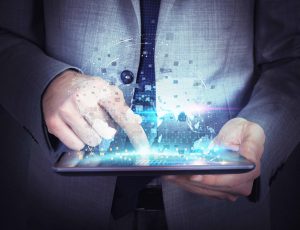 What can it do?
So what does all this mean for you? Firstly, choosing to have integrated home technology should not fling you into a new, incomprehensible world where turning on your TV is a burdensome task in itself. In fact, a correctly designed system should do the exact opposite. In the least, automation should seamlessly bring together the following common three components of most home technology systems.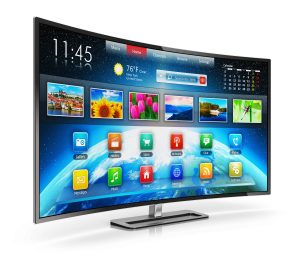 Televisions
Any universal remote can be classified as home automation. Automation systems will control other related devices and remotely located cable boxes, Roku TVs, etc.
Distributed Audio and Video
Distributed audio allows you to listen to to music anywhere in your home at the touch of a button. Audio sources are distributed throughout your home from one central location.
Distributed video systems will centralize all entertainment equipment at one location, usually in a utility room or closet. They also add the ability to watch any given video source (Cable, Roku, Security Cameras, etc.) on any TV in your home, or on all TVs simultaneously.
Automated Lighting
Also known as smart lighting, automated lighting sits at the top of our list in terms of reliability and convenience. Beautiful keypads replace countless wall switches, create lighting scenes, and allow you to to activate house-wide lighting levels, music, and even the pool fountain with a single button press. It's a winner.
You can see why it may be convenient having one app or remote to control these three components alone. The convenience becomes clearer when you add pool control, shades, security systems, gates, and HVAC control.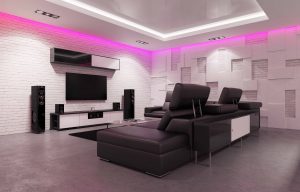 Practical component or pure amenity?
Despite the potential benefits, having an automation component in your home technology system may not be for you. Without a control system, you can still have a great television with clear audio, music throughout your home, and keypads that control both lights and shades. The downside is that this necessitates using the various apps and controls offered by each company. It all comes down to getting rid of the fifteen remotes on your coffee table and a folder of home technology apps in your phone.
What should it cost?
The automation component of professionally installed home technology should cost you around $450. A more advanced system can start at about $6,000, though most homes do not require the few added functions of these systems. These figures represent the basic costs of an automation system. It is normal to expect engineering and programming costs, as well as the obvious expenditure for the rest of your home technology (TVs, speakers, networking equipment, etc.). The most important thing to know is that your system should be software based, meaning that it does not require additional or updated hardware to adapt. Savant and Simple System are good examples of software based automation.
So how do you go about making your home smart?
From beginning to end, work with a reliable, experienced, engineering focused home technology integrator. Make sure you like them personally as well. You don't want someone you don't like spending too much time in your home after the construction phase is complete. Also, do the following:
Have your home wired to endure future communications standards.

For example, ask for Cat6a or Cat7 rather than Cat5e cables. Though many components in home technology may communicate wirelessly, there is no replacement for the reliability of wired connections.
Ask your home technology integrator for all options pertaining to your home.

Ask why the options they present are most adept to handling future technology.
Ask a lot of questions.

Is the company specialized in home technology? Do they provide professional wiring diagrams and engineering drawings for the whole system? Can they prove that they are not locking you into a hardware based automation system that will be obsolete in a few years? Have they specified a strong, managed home network to support the system? Have they checked or specified LED drivers and fixtures to ensure proper dimming of lights?
Communicate often.

TVs, speakers, etc. will be installed after most finishes are complete, but before furniture is brought in. However, a surround sound system will need to be calibrated after furniture is placed.
Get a comprehensive service plan

. If you are 100% satisfied with the integrator, ask for a service plan that requires them to test your home technology as often as once per quarter. Outside a service plan, common rates can run up to $200/hour.
A note on pre-wiring your home:
While stripping down a home's purpose to basic shelter would not be inaccurate in some cases, it will rarely justify building a custom home. You are building a sanctuary, a place of entertainment and good times, an investment, and perhaps a legacy or heirloom. Preparing a home to become such, requires durable electrical wiring, plumbing, and the best home technology infrastructure possible. Extra exterior electrical loads and plumbing for a future basement bathroom are not uncommon. Likewise, the minimal investment required to run the correct, most capable cables during the construction process, even if they are not used immediately, will always be in your best interest. This will aid your home in remaining technologically relevant through developing times.
Written by guest author:
Trevor Fiorentino
Trevor Fiorentino is the founder of Harmonic Series Inc, a luxury home technology integrator based in Fort Collins, Colorado. Focused on integrity and perfect engineering, he seeks to provide a better experience in home technology for all his clients. A Miami, Florida native, he has lived with home technology and engineered automation systems for the past three years, loving every minute. Truly proud to call Fort Collins home, outside of work you can find him on a triathlon course or trail run.
---