Don't wait to buy real estate. Buy real estate and wait.
Red Barn Subdivision
A Farm to Table Community
Red Barn is an Agrihood, composed of single-family homes with a producing small scale farm at its heart.  A variety of single-family home options appeal to multiple generations along with recreational facilities for all ages.
County Road 13
Mead, Colorado
About the Community
Schedule Consultation
I'm not telling you it is going to be easy, I'm telling you it's going to be worth it.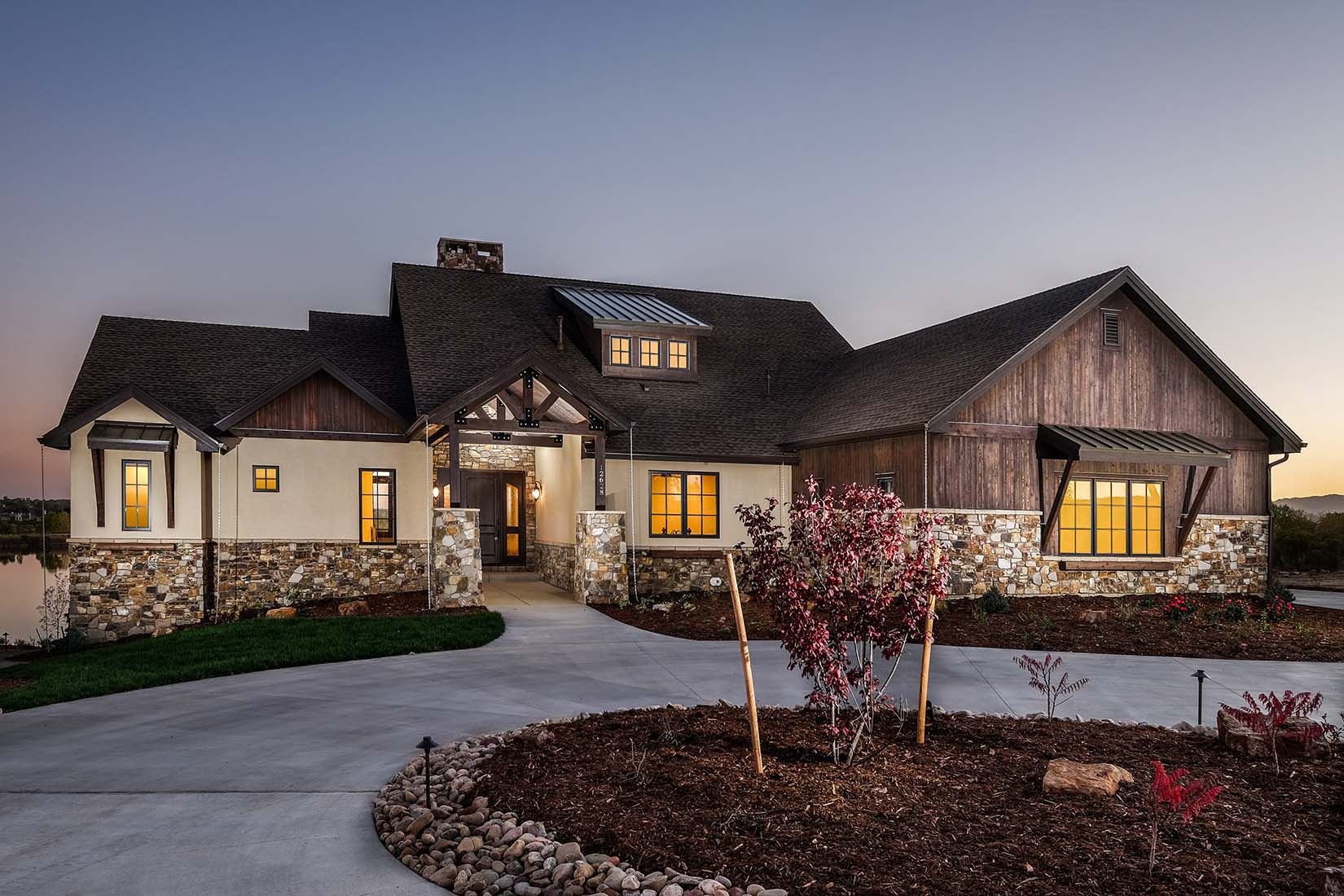 Colorado Mountain in Pelican Shores
The clients that hired us to build this custom home did an amazing job with the contrast of the rustic mountain style and the bling– we love it!  The fireplace is unique in that it is open on both sides with no glass giving it a true mountain lodge feel.  The home was designed by our architect partner, Kyle Callahan of Callahan and Associates.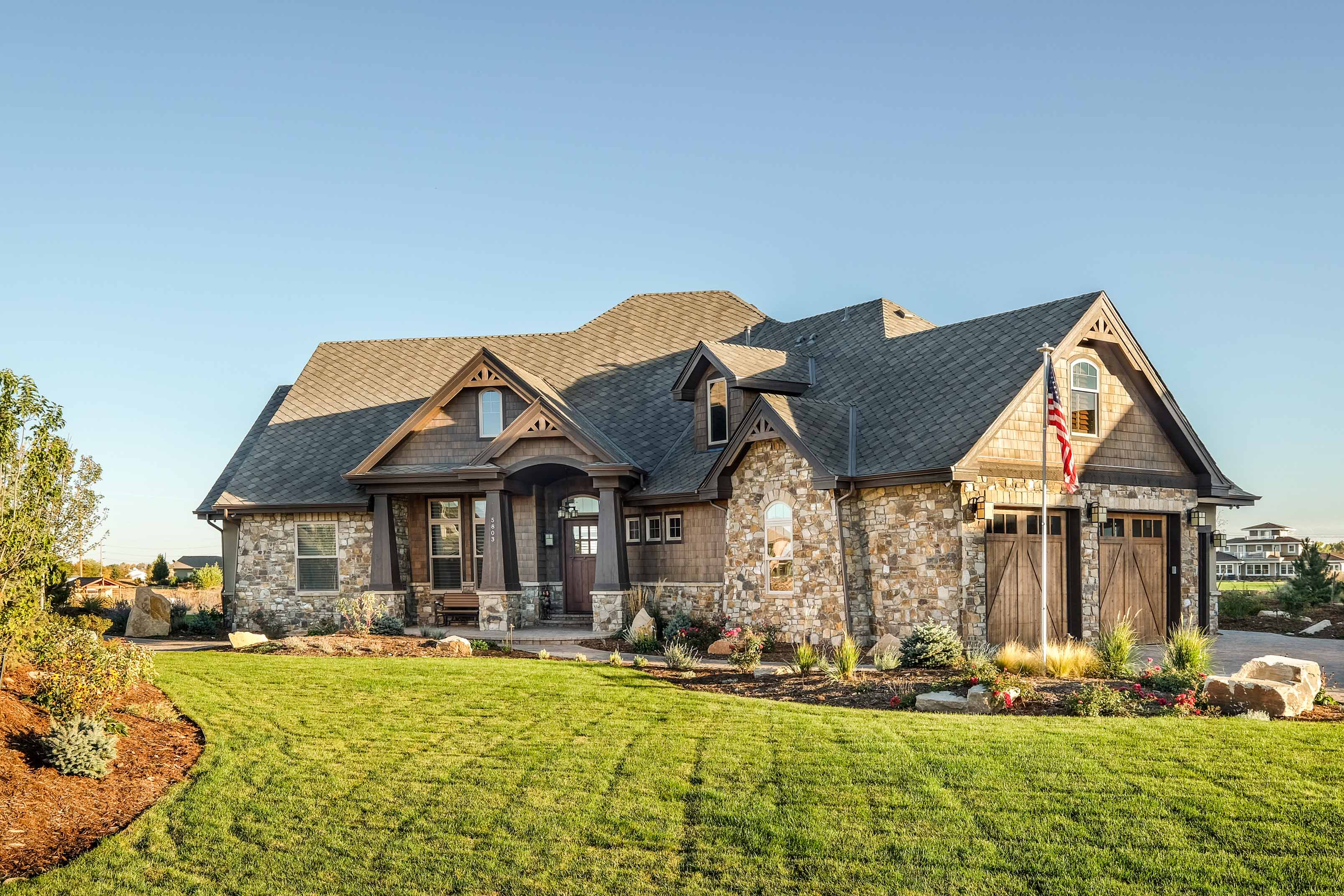 Waterside Craftsman
This beautiful Craftsman is an example of when a client finds a house plan they absolutely love from a set of stock plans. We made a few changes, but the real secret to the appeal is the beautiful workmanship..note the classic Craftsman design of the cabinetry made locally by Tharp cabinets and the locally sourced natural stone.
Broomfield Farmhouse
The wonderful family that we built this home for was moving from Ohio and were disappointed to find that all the homes for sale were stucco and stone "Colorado style" homes. They had always dreamed of a farmhouse and it's safe to say everyone loves the results.  The iconic appeal of a farmhouse with its simple lines, a welcoming front porch and timeless appeal is hard to beat.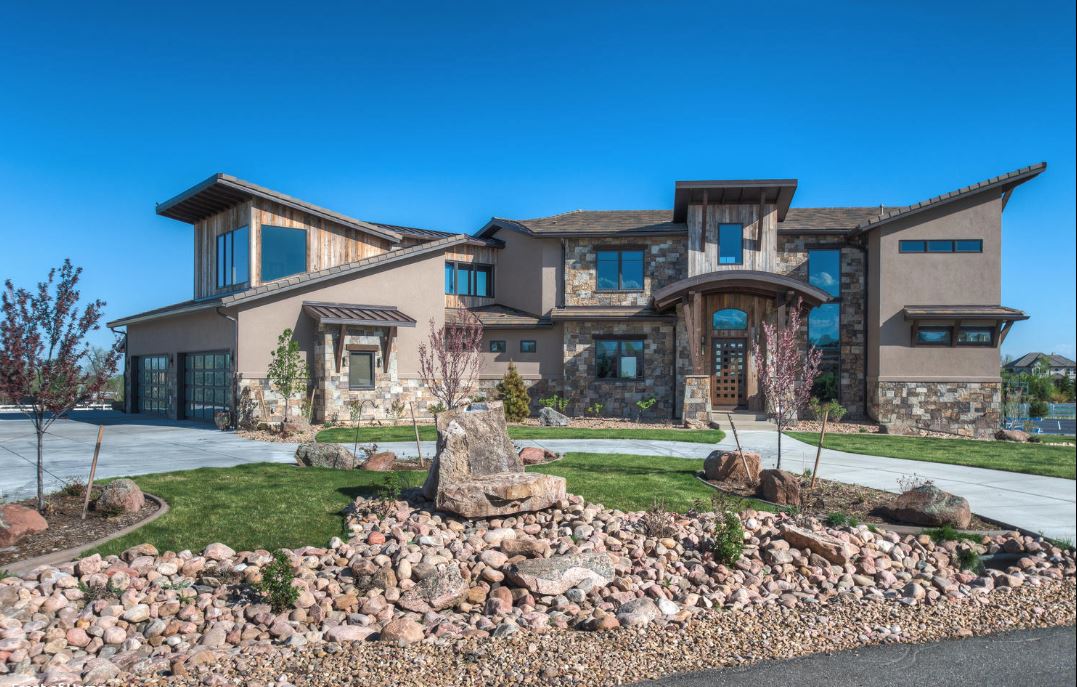 Mountain Modern
This gorgeous house mixes the Colorado mountain style with elegant modern design. The amazing thing about this house is that the client herself did all the interior design. This wonderful home with tasteful design choices adds a wonderful modern element to our growing custom home portfolio.
If your dreams don't scare you they're not big enough.